10 biggest concerts of all time
Concerts are to music what theaters are to the film industry. The success of the concert too can be measure by the audience that attends it. Here is a list of the 10 biggest concerts that were ever held aside from music festivals.
10. Paul McCartney – Maracanã Stadium, 1990: 184,000
The pop legend Paul McCartney took his critically acclaimed album Flowers In The Dirt on the road and on 21 April 1990, arrived at the Maracana stadium in Rio de Janeiro. There he went on to break the world attendance record.
9. Glay, Makuhari Messe, 1999: 200,000
The first Glay Expo concert by the Rock Band Glay called the Glay Expo '99 Survival went on to the one for the history books. The concert garnered a total audience of about 200,00 people, which made it the largest concert ever held by a single act in Japan. This record is certified by the Guinness World Records. Definitely one for the books…
8. Queen in Hyde Park, 1976: 200,000
On 18th September 1976, Queen performed at this free concert in London's center, which attracted an audience of around 200,000 people all ready to amazed by the perfectionists of Bohemian Rhapsody; Freddie Mercury, Brian May, Roger Taylor, and John Deacon.
7. Vasco Rossi, Parco Enzo Ferrari, 2017: 225,173
The Italian Rock Singer's last performance in Modena prior to this event was in 2001 during The  Festa Nazionale de l'Unità, on his Stupido Hotel tour. In April 2016, Vasco announced that he'll be coming back to the city where he started his career 40 years ago. On 27th January alone 150,000 tickets were sold in 10 hours. The event broke the world record for the most successful ticketed concert, with a total of 225,173 tickets sold. 
6. Oasis at Knebworth, 1996: 500,000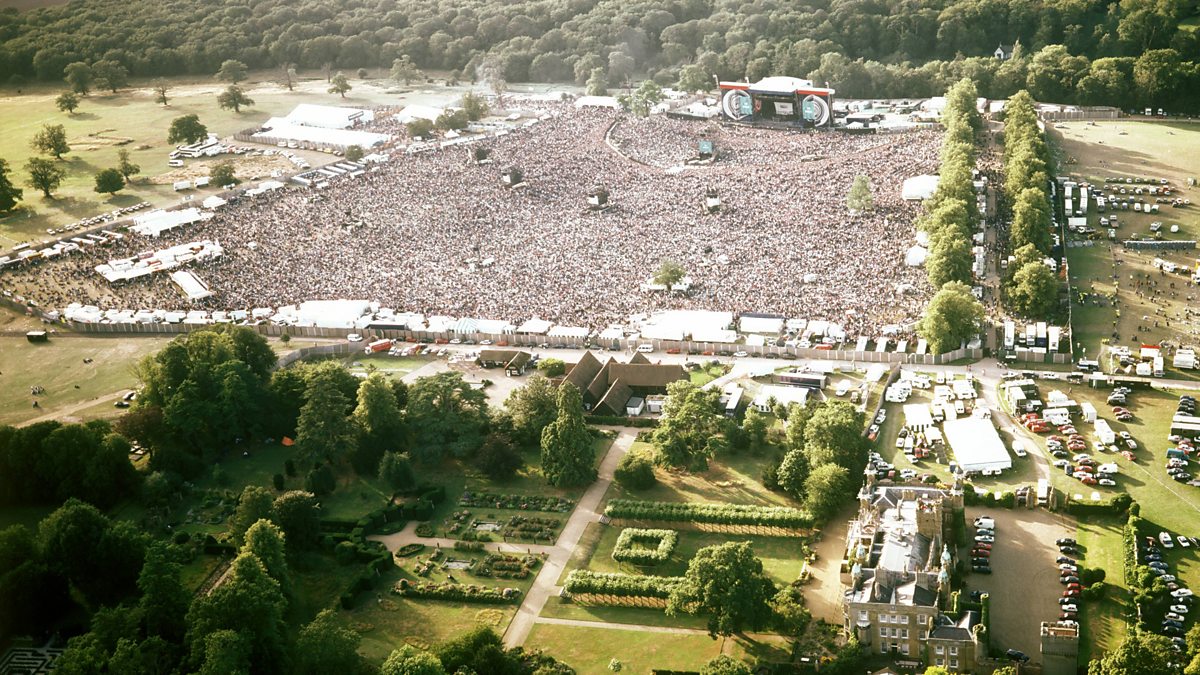 Widely regarded as the defining moment of Britpop, with 250,00 fans attending over two nights, Oasis cemented its place in musical history. It took a staggering 3,000 crew members to stage the entire concert. Historic.
5. The Rolling Stones in Hyde Park, 1969: 500,000
The Stones In The Park concert on 5th July 1969 was a free concert that was estimated to have been attended by 250,000-500,000 fans. These fans turned up to pay their final tributes to Brian Jones, who had passed away two days earlier.
4. Live 8 – Philadelphia, 2005: 1 million
The 1985 Live Aid shows were historical events and raised money for famine relief in Africa. In 2005, it was done again to raise money for poorer nations and had around 200,000 turning up at London's Hyde Park. But the free show in the U.S. was the show stopper; over 1 million were present in front of the Philadelphia Museum Of Art to watch the likes of Bon Jovi, Linkin Park, Kanye West, and also witnessed the unexpectedly arriving, Kaiser Chiefs.
3. The Rolling Stones, Copacabana Beach, 2006 – 1.5 million
The Copacabana Beach in the cultural capital of Brazil, Rio De Janeiro was the site of one of- if not the-biggest rock show ever seen in musical history. On 18 Feb. 2006, around 1.5 million fans showed up to watch the legendary band perform.
2. Monsters Of Rock, Moscow, 1991: 1.6 million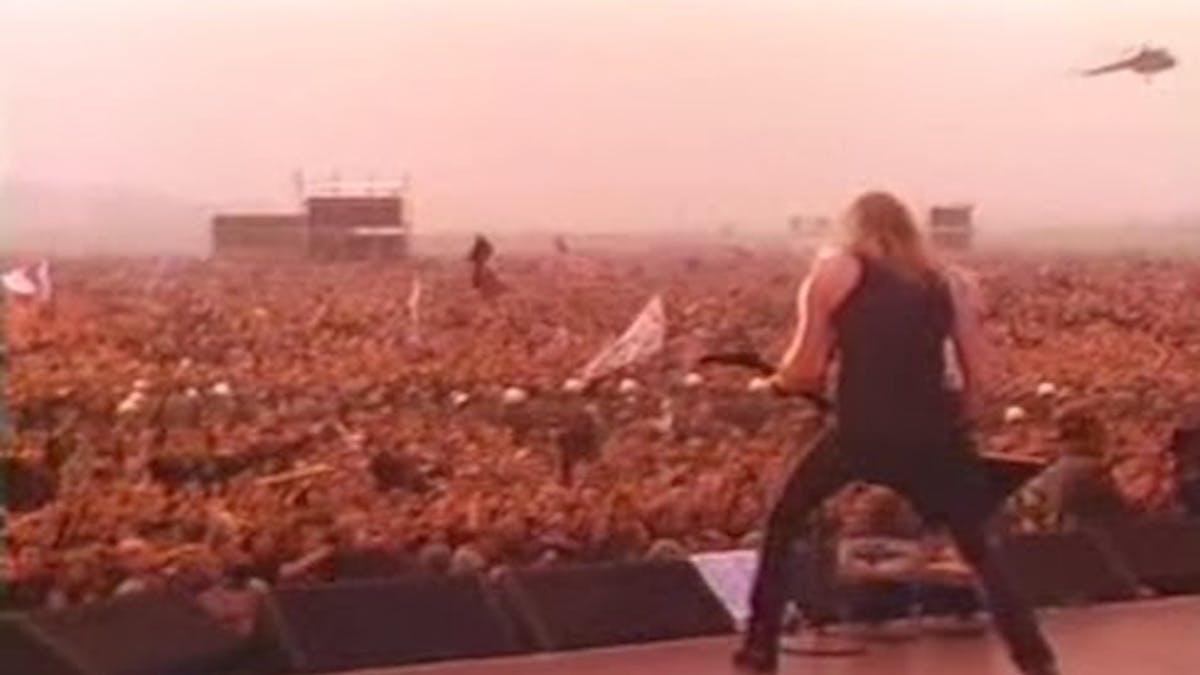 Originally a festival held between 1980 and 1996 at Castle Donington, Monsters of Rock become a herculean metal tour that went to all corners of the world. But it managed to go off the charts when in 1991, Moscow, Mötley Crüe, Metallica, and AC/DC managed to garner a humungous crowd of 1.6 million rock fans.
Jean Michel Jarre, Moscow, 1997: 3.5 million
The French master of ethereal synth-pop has been producing enormous events since 1979 with crowds consisting of over a million Parisians who came to witness his musical hits Oxygene and Equinoxe on the Champs Élysées as a Bastille Day treat. He did himself one better nearly two decades later when on the 850th anniversary of the city of Moscow, he performed for over 3.5 million people. Never before and never to date had musical history seen a performance for a crowd so enormous.